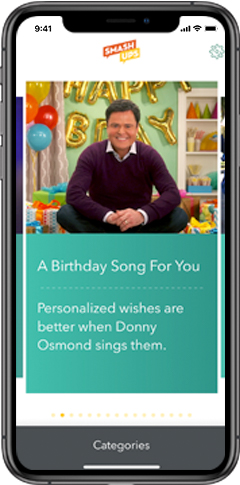 Choose a Video
We offer an extensive collection of hilarious, fully-customizable videos. Featuring some familiar faces and favorites.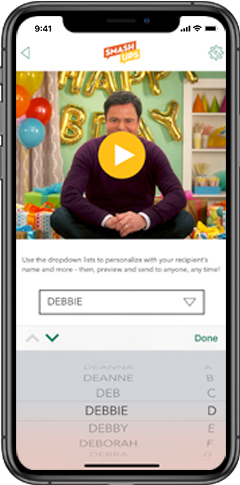 Add your personalizations
Each video is fully personalizable – Tailor it with a name and many more editable elements.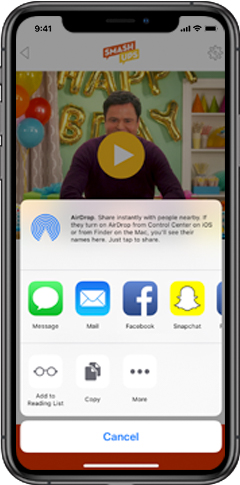 Share it!
Share your video via facebook, text, Twitter, email... Wherever you post your favorite content.